Hello, friends! Even though I feel like I've been sprinting since the end of August, this fall has been a productive one. I've managed to keep up with my Kindle Vella story (more on that later), and I entered two contests last month (NYC Midnight's 250-word micro-fiction challenge, and Doug Weller's Six Word Wonder contest). Of course, I'd love to be writing more (said every writer ever), but I'm very proud of the progress I've made and the consistency I'm cultivating.
This, of course, leads me to this month's question from the Insecure Writers Support Group: It's holiday time! Are the holidays a time to catch up or fall behind on writer goals?
I'm just hoping to stay steady, personally. We've been pretty careful not to totally overwhelm our December this year, but of course there are plenty of holiday-related tasks to do (I have yet to finalize a single Christmas present…).
My main goal this month (apart from keeping up with my current release schedule for Songs of the Tangled Wood) is to do some real brainstorming and planning for 2023. I want to begin the year as I intend to continue the year: enthusiastically working to figure out who I am as a writer. I'll definitely be pulling out the SMART goal setting skills I talked about last year, that's for sure!
What about you? What are you most proud of from this year? What do you want more of for next year?
---
Thank you to everyone who has read Songs of the Tangled Wood so far! This week's episode may be one of my favorites so far, but be aware of the trigger warning if you decide to check it out (SA of a minor; infant loss/miscarriage).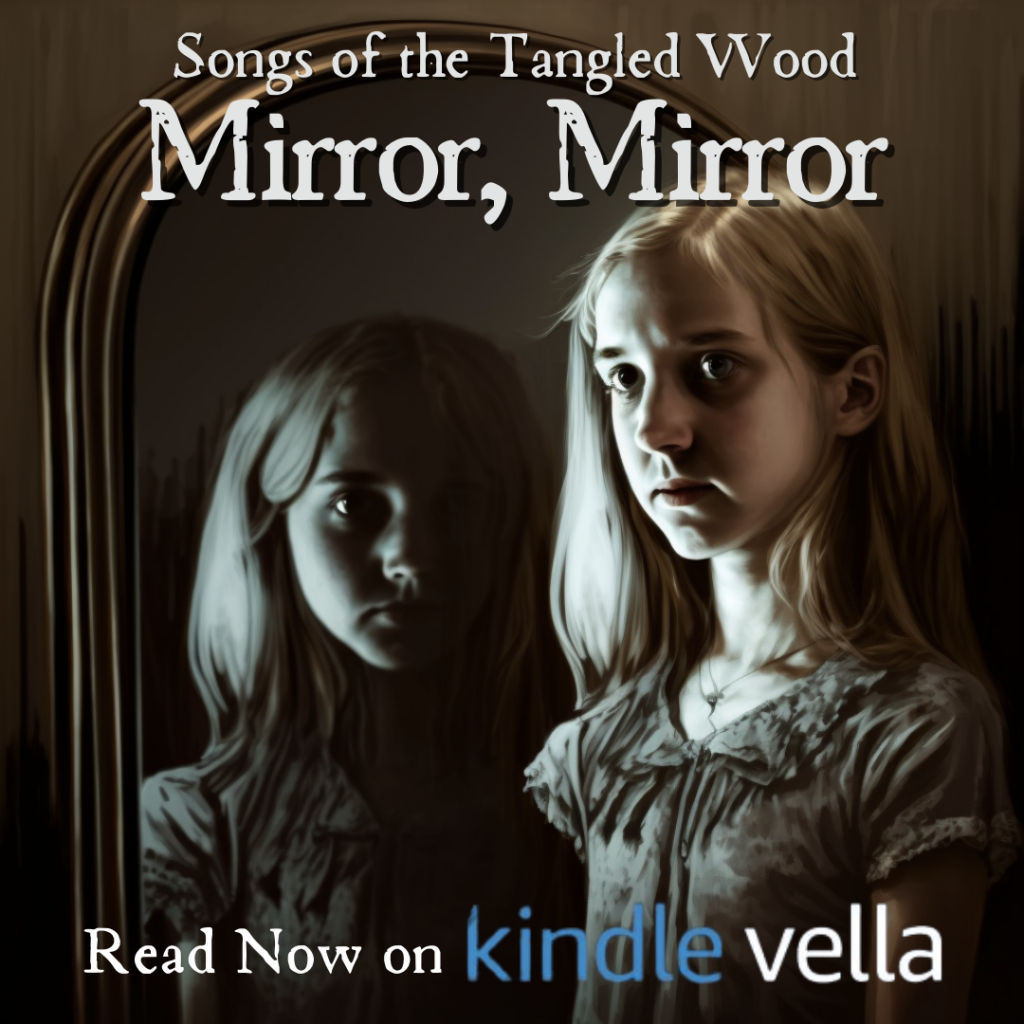 By her bed, Jane pauses, the hairs on the nape of her neck rising. She hesitates before she turns, not sure she wants to see.
Her reflection looks back at her, head cocked to the side in a way hers definitely isn't.
They stare at each other, Jane and not-Jane, then not-Jane smiles, and beckons Jane closer with a bent finger…
---

This post is part of the monthly blog-hop hosted by the Insecure Writer's Support Group. On the first Wednesday of every month, members are encouraged to write a post about their writing life and struggles, and visit other blogs in the hop to network and encourage one other. If you are interested in visiting the other blogs or joining yourself, visit the website here.